Welcome to the personal web site of Supratim Sanyal alias Tuklu. This site is a member of the Sanyal Family Web-Site (http://www.sanyal.org).
Use the menu items at the top to navigate this site.
Thank you for stopping by, and enjoy your stay.
Links
Radio Paradise - Listener Supported Rock Station »
NASA JPL Voyager Interstellar Mission »
Harley Davidson Sportster 1200 Home »
World Of Spectrum - Sinclair ZX Spectrum archive »
News: attrition.org » slashdot.org » digg.com »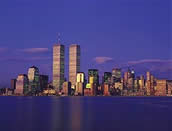 We Shall Remember ...
.
Changelog
October 2007 - Change Color Scheme, add Google adsense
2005 - ver 3.3 - added Projects page; cosmetic changes.
2004 - Update the Interests pages.
2000 - v3.0: Switched (defected ?) to Macromedia Dreamweaver, mainly due to the ease of maintaining uniformity (templates). No more editing HTML with vi. Hosted free for a few days on 0catch (ssanyal.0catch.com - now defunct). Then bought the sanyal.org domain and signed up for a paid hosting service. Also consolidated all sites of family members into sanyal.org.
1997 - v2.0: Got rid of frames and the fancy javascript stuff that added no content-value; added some real content, including the Linux pages. Still using vi. Used Cascaded Style Sheets and lots of tiny C programs (click HERE for some examples) to maintain consistent look and feel across the pages. Still hosted free on Tripod.
1995 - v1.0: The Digital Equipment Corp. office in Kolkata becomes one of the first (if not the first) in Kolkata with a high-speed (64 kbps!) leased line connection to the global Easynet maintained by Digital, and over it, the Internet. I put up version 1.0 of Tuklu.com for free on Tripod (members.tripod.com/tuklu_san - now defunct). All editing was proudly done with EDIT /TPU (Vax-VMS 5.5x) and vi (Digital OSF/1). Also my first experience with the mind-boggling DEC-Notes, and eventually UseNet. Used Frames and a lot of javascript bells and whistles; content-wise very poor, containing mostly a resume and some Pink Floyd lyrics.
Links to all pages: » » » » » » » » » » » » » » » » » » » » » » » » » » » » » » » » » » » » » » » » » » » » » » » » » » » » » » » » » » » » » » » » »